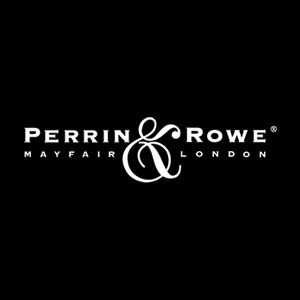 Forty years ago in East London, with limited funds and a factory that was little more than a garden shed, they began their partnership. Alongside a growing stream of projects from a wide range of different businesses, they worked on their own ideas and innovations.
The idea that made their name, and international reputation, was the world's first 3 in 1 tap – a tap that dispensed hot, cold and filtered water - using a unique patented waterway.
Technology has always been at the heart of the company, but it's Bob and Greg's passion for traditional manufacturing craft that has defined the Perrin & Rowe brand. They believed, and we do today, that every product must be treated individually to ensure the highest possible quality. Mass production is not our business.
Perrin & Rowe brassware is made from low lead brass of the highest quality available. The surface is plated to a thickness that exceeds industry standards, ensuring a deep, protective coating that is resistant to wear and pleasing to the eye.